Crisis Response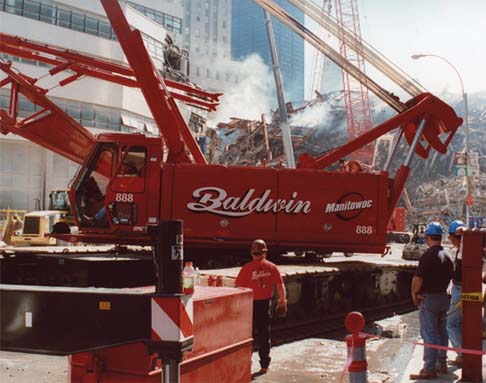 Baldwin Crane's Emergency Response Program was formally created to ensure rapid and safe response in today's most challenging crisis environments. For four generations, Baldwin's heavy lift equipment and experienced personnel have combined to provide invaluable emergency response.

On September 10, 1973, an overloaded truck traveling northbound on the Tobin Bridge in Boston rammed into a support beam, knocking the southbound deck on the viaduct section onto the northbound deck, killing the driver and taking the bridge out of commission.

Baldwin's heavy lift cranes were brought in and worked around the clock to regain structural integrity. Two Manitowoc 3900T truck cranes equipped with 7.5 ton lifting beams were used in unison to raise the 375 ton exposed roadbed inch by inch. The bridge reopened two months later on December 1, 1973.

Baldwin has continued to provide emergency services during crisis ranging from Aircraft Rescue to the Search and Rescue at Ground Zero. Baldwin has key personnel trained in First Response and is poised to respond in any situation, 24-hours a day.